CO-OP PARTNERS
Powder River Energy Corporation is a partner with a nationwide network of experts who can provide research, information and general education on every aspect of rural electric cooperatives in America.
WREA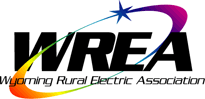 The Wyoming Rural Electric Association exists to lead, unify, and support the efforts of Wyoming's member electric cooperatives.
NRECA


The National Rural Electric Cooperative Association (NRECA) is the national service organization dedicated to representing the national interests of cooperative electric utilities and the consumers they serve.
RUS


USDA Rural Development provides funding opportunities in the form of payments, grants, loans, and loan guarantees, for the development and commercialization of vital utility services. These programs revitalize rural communities with a variety of infrastructure improvements, and create sustainable opportunities for wealth, new jobs, and increased economic activity in rural America.
Federated Insurance Exchange


Federated Rural Electric Insurance Exchange insures electric cooperatives and promotes excellent safety records. Federated is a steady presence in the market, committed to offering superior insurance programs by providing the best value in products and services for our members.
CoBank


CoBank is a $66 billion cooperative bank serving vital industries across rural America. CoBank provides loans, leases, export financing and other financial services to agribusinesses and rural power, water and communications providers in all 50 states.
CFC


CFC is a member-owned, nonprofit cooperative and the premier lender for electric cooperatives, including RUS borrowers and non-RUS borrowers. Our operations are grounded in cooperative principles and values
NRTC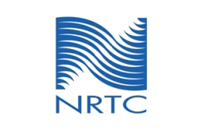 The National Rural Telecommunications Cooperative (NRTC) represents the advanced telecommunications and information technology interests of 1,500 rural utilities and affiliates in 48 states. We help rural electric and telephone utilities strengthen their businesses with solutions uniquely suited to the needs of rural consumers.
WAPA

Western Area Power Administration markets and delivers reliable, renewable, cost-based hydroelectric power and related services within a 15-state region of the central and western U.S. WAPA markets and transmits electricity from multi-use water projects. Their transmission system carries electricity from 57 power plants operated by the Bureau of Reclamation, U.S. Army Corps of Engineers and the International Boundary and Water Commission. Together, these plants have an installed capacity of 10,479 megawatts.

The Cooperative Action Network is a national grassroots campaign that urges federal and state policy makers to work with us on a plan that will help us protect the environment while preserving affordable electric service for the nation's 42 million co-op consumer-members. Electric cooperatives believe and advocate for an "all-of-the-above" strategy to our nation's energy policy.