Past Annual Meetings
The 2017 Annual Meeting was held Saturday, August 26, at Upton Elementary/Middle School. The 2018 Annual Meeting date and location will be announced later this year.
Special Award & Election Results
WELCOME TO THE 70TH ANNUAL MEETING OF POWDER RIVER ENERGY CORPORATION.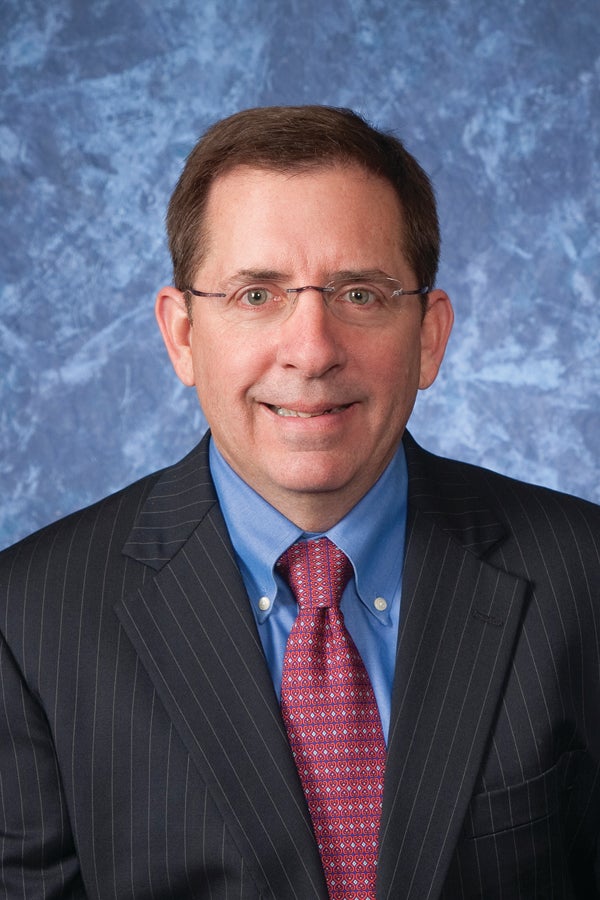 It comes with a blend of pride and humility that I congratulate the members of our electric cooperative for 70 years of continuous operation in providing safe, reliable, and affordable electricity to northeastern Wyoming.
I think back to the stories of the founders of Tri-County Electric Association and Sheridan-Johnson REA who looked across open prairies and rugged terrain with the vision of bringing the force of electricity to the families and businesses of this area. They overcame many challenges to sign up members, secure financing, comply with regulations, and build the lines that still connect us today.
The men and women that followed kept the cooperative strong by building its future with taxation legislation, inking partnerships with wholesale energy providers, forging relationships with state and federal officials, bringing large energy industry companies into the cooperative family, and merging the two cooperatives into Powder River Energy Corporation.
While we can and should celebrate reaching 70 years, we must keep in mind that 71 is also a pretty good number. And 72 will be even better.
At the heart of the cooperative we find the membership to be the driving force behind all that we do. The opportunity to have direct control over who is making the long-term policy and financial decisions of your electric utility is something many of our members understand and hold dear.
We look forward to seeing you at the Annual Meeting on Saturday, August 22, at Newcastle High School. This will be your opportunity to elect board members and have influence over the direction of the cooperative as we move into the future.
Please take the time to review the candidate statements and financial information in this month's magazine on this page. If you cannot attend the meeting your vote can still be counted. You should have received a copy of the WREN in the mail the first week of August. Fill out the ballot and mail it in the postage-paid envelope enclosed in the magazine.
In the coming months we will learn in more detail about federal plans for carbon regulations at existing power plants, how we will co-exist with the Greater Sage Grouse, and Wyoming's role as a leader in the energy industry with our diversity of coal, oil, natural gas, and uranium.
These are all big things.
But there is nothing more important than taking care of you – the member – by providing that same safe, reliable, and affordable electricity to your home and business that our predecessors did those many decades ago.
I look forward to talking more with you about our future on August 22.
Mike Easley, CEO
Powder River Energy
Nominating Committee Notice
The Board of Directors has appointed the following members to the Nominating Committee: Chuck Davis (509 Elk Creek Rd, Weston, Wyo.) and Brandon Dilts, Campbell County; Dennis Williams and Will Yemington, Crook County; Jim Baumgartner and Dwight Layton, Sheridan County; and Bill Engle and Kelvin Kennedy, Weston County. This committee is responsible for nominating qualified candidates to run for election to the Board of Directors.
Incumbent Board members up for election this year are:
Campbell County: Tom Davis
Crook County: Philip Habeck
Sheridan County: Leo Ankney
Weston County: Walt Christensen
The 2014 PRECorp Annual Meeting will be held Saturday, August 23, at the Moorcroft High School.
HOW YOU CAN GET ON THE BALLOT:
Be nominated by a committee appointed by the PRECorp Board of Directors
Return a nominating petition signed by at least 25 PRECorp members
Be nominated from the floor during the PRECorp Annual Meeting Saturday, August 23
ARE YOU QUALIFIED?
Any PRECorp member from the aforementioned director districts can run for a three-year term on the board, providing the member meets following qualifications:
Must be a member receiving electric energy from the Corporation;
Must reside within the service territory of the county from which he/she is elected; and,
May not be in any way employed by or have a substantial financial interest in a competing enterprise or a business selling electric energy or supplies to the Corporation.
DATES TO REMEMBER:
According to the PRECorp bylaws, the following are some dates to remember regarding the election process:
Friday, May 23: Deadline for PRECorp Board of Directors to appoint nominating committees in each county.
Monday, June 23: Deadline for nominating committees to post their list of candidates.
Monday, July 14: Deadline for candidates to file nominating petitions at a PRECorp business office. (Petitions must be signed by 25 PRECorp members.)
Friday, August 1: Publication of director candidates, notice of Annual Meeting, proxy ballot, and Annual Report.
Friday, August 22: Deadline to submit proxy ballot to a PRECorp business office.
2013 ANNUAL MEETING A SUCCESS!
After failing to achieve a quorum in 2012, the PRECorp members turned out in droves for the 2013 Annual Meeting Saturday, August 24 in Hulett.
Tallies show 195 members registered and voted at the meeting in the Greater Hulett Community Center, with another 290 members casting proxy ballots.
In the director election, incumbents Pam Kinchen (Johnson County), and Reuben Ritthaler (Weston County), were re-elected to three-year terms. Challenger Gerry Geis defeated incumbent Don Hamm and fellow challenger Charlene Camblin for the Campbell County director seat.
Executive reports
Members heard reports from PRECorp Board President Walt Christensen, Secretary-Treasurer Philip Habeck, CEO Mike Easley, and COO and Deputy General Manager Les Penning. The Wyoming Rural Electric Association Executive Director Shawn Taylor was a special guest speaker at the meeting to discuss grassroots efforts for the membership.
CEO Easley addressed the membership in a town-hall style speech, gathering input from the members and answering questions from the audience. He discussed the financial basis for a rate case filing currently before the Wyoming Public Service Commission. The general rate increase, the first since 2008, is proposed to increase revenues by $6.9 million starting in March 2014.
Habeck presented the 2012 financial data. Despite declining coal-bed methane sales, PRECorp is still 15th out of 815 cooperatives nationwide in total kilowatt hour sales, Habeck said. "We as directors are obligated and directed to maintain a financially strong and reliable electric utility at the lowest possible cost for you, the member owners," Habeck said. "Dramatic changes continue to take place in the electric industry and nationwide. We are positioning your electric cooperative to remain a strong and competitive electric utility for the future."
Watch the 2013 Annual Meeting Video PRECorp 2013 Annual Meeting
Call to action
WREA Executive Director Shawn Taylor asked PRECorp members to get involved with the future of cooperatives and use their voice to move things in a positive direction.
Taylor said there are many issues at the local, state and national level that can affect PRECorp's ability to provide affordable, reliable power and help improve our community's quality of life.
Members are asked to join the WREA Grassroots Network in order to have your voice heard when such issues arise.
Surprise award
Christensen made a special surprise presentation of the Earl Christensen Award to Reuben Ritthaler.
Ritthaler is a 29-year director on the PRECorp Board, serving in various capacities. He is also PRECorp's representative on the Basin Electric Board of Directors since 2001. "Reuben is all about the co-op," Walt Christensen said. "His vast knowledge and willingness to learn more have provided him with many opportunities to work for the benefit of the membership of Powder River Energy Corporation with unrelenting focus on the 'guy at the end of the line.'"
Entertainment for the event was provided by country singer Paul Bogart and CEO Mike Easley. Hulett's Red Rock Café and Floral Shop provided the centerpieces and the meal was catered by the Ponderosa Café of Hulett. Servers for the event were the Devils Tower FFA and the Moorcroft FCCLA.
Many of PRECorp's business partners contributed thousands of dollars in prizes, cash, frozen 4-H beef, and two kids bicycles for the event, which were given away at the end of the meeting.
THE 67TH PRECORP ANNUAL MEETING WILL BE HELD SATURDAY, AUG. 25, AT THE CLARION INN CONVENTION CENTER, GILLETTE, WYO.
By Tim Velder, PRECorp Marketing and Communications Specialist
The 67th Annual Meeting of the members of Powder River Energy Corporation will be held at the Clarion Inn in Gillette, WY, on Saturday, August 25. Registration begins at 8:30 a.m. and the meeting opens at 9:30 a.m.
The event will feature voting for board members, reports from PRECorp CEO Mike Easley, Board President Tom Davis and Treasurer Philip Habeck.
Three three-year director seats are up for election this year. Incumbents Don Hamm (Campbell County) and Pam Kinchen (Johnson County) are unopposed for re-election. Weston County's incumbent director Reuben Ritthaler, Upton, and Jerry Shepperson, also of Upton, are running for the Weston County seat that is up this year.
Candidate profiles, annual reports and more information about this year's event are printed inside. Voting information is printed on the outside cover around this magazine. Those voting absentee will find a pre-printed envelope inside.
Those who attend will receive giveaways, and will be entered in a drawing for door prizes. The luncheon will feature entertainment by cowboy poet (and Carbon Power & Light General Manager) Chuck Larsen.
Anyone needing a ride to the meeting should call PRECorp Member Service at 1-800-442-3630 to reserve a seat. The reservation deadline is Wednesday, August 1.
Go to www.gillettechamber.com for more information about special things to do in town on August 25.