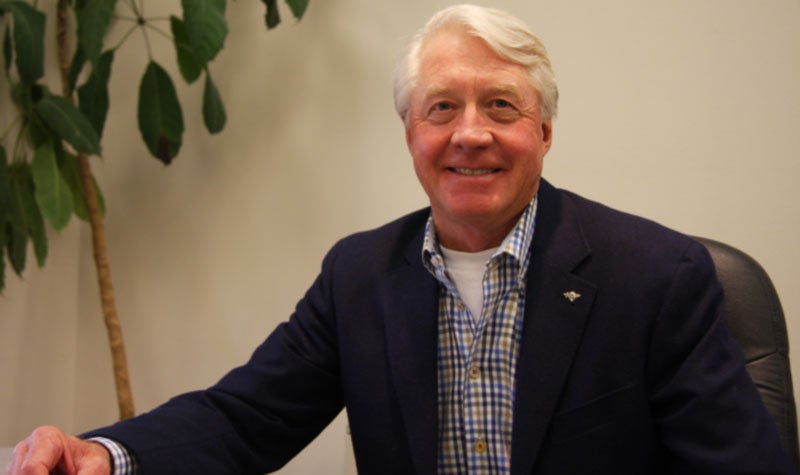 Purdy appointed as Johnson County Board member
The Powder River Energy Board of Directors appointed Buffalo area rancher James "Jim" Purdy to fill out the remainder of the term of Pam Kinchen who resigned in December. Purdy's term will run through August 2019 when the seat comes up for election by the cooperative membership.
Purdy was born and raised in Johnson County and has been involved with the family ranch southwest of Buffalo and other businesses for 50 years. He currently serves as a member of several corporations and partnerships associated with the ranching operation along with several commercial and industrial real estate operations. 
"It's important to support and be actively involved in our communities and with those industries that serve us," Purdy said. "I've been a pilot for many years, owned and operated an aerial spray service, and served as the Manager of the Johnson County Airport. Currently, I'm a member of the Johnson County Airport Board, serving as Vice Chairman. I'm also a member of the Wyoming Stockgrowers Association, National Cattlemen's Beef Association and serve as Director Emeritus of the American Quarter Horse Association." 
He also supports local youth organizations and volunteers his aircraft and pilot services to military service men and women. 
"I believe firmly in member-owned companies and cooperatives and appreciate that we're able to receive services from such an entity." Purdy said. "While it's a privilege to have the opportunity to serve on the Board of Directors of PRECorp, I consider the position a duty and responsibility to serve our members and their needs for affordable, reliable and sustainable energy." 
Purdy adds that seeking new technologies, stewarding our environment, and developing economic opportunities are key in PRECorp's ability to serve members. Purdy also appreciates the work of the Powder River Energy Foundation and its philanthropic focus on education.